About our Jeeps
Shortly after we met we Bought our first Jeep. It was a 2010 Jeep Sahara, we've been addicts ever since.
2020 Gladiator (unnamed)
Specs: 2020 Jeep Gladiator – Rubicon
Line-X Bed liner
2.5 EVO Suspension Lift.
Offroad King Shocks
Smittybilt Winch Bumper
Warn WR10 Winch w/Synthetic Rope
35" Procomp Xtreme MT2 Tires
17" Procomp Series 97 Rims
Tic-Tac
Specs: 2012 Jeep Wrangler Unlimited – Rubicon
OR Fab Tire/Gas Can Carrier
10 Anniversary Hard Rock Ed Bumper
JKS adjustable Trackbar
Off-road Evolution 4.5 Lift.
Warn Winch
Trucklite LED headlights
AEV Programmer
4.10 Gears.
Fox racing Steering Stabilizer.
Rock Crawler rear track bar links
JKS front track bar links.
Hella Light Bars
Hella Cube Lights
37″ Procomp Tires
Gavin Cargo Rack.
The Widow (RETIRED)
Specs: 2010 Jeep Wrangler Unlimited – Sahara
4″ Rough Country Lift
35″ BF Goodrich KM2's
Spicer Driveshaft
Mopar Rock Bumpers
Warn Winch
JKS adjustable track Bar
Rough Country duel steering stabilizer
Rough Country Bar Pin eliminator Kit
Grote LED Head lights
Superchips Flashpaq
KnN reusable air filter.
The Wild Turkey  (RETIRED)
Specs: 1998 Jeep Cherokee Sport
4″ Fab-Tech Lift
33″ Mickey THompson MTZ
Warn Rear Bumper
Wilderness Roof Rack
MSD Ignition
Enon Single DIN 8″ Touch screen Stereo
KnN reusable air filter.
The Country  (RETIRED)
Specs: 1994 Jeep Cherokee Country
Stock, Nothing Special, Loads of fun to drive.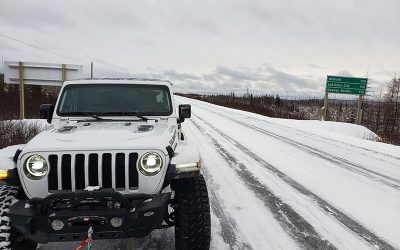 On Sept 21th, 2019 we finally got to pick up out New Jeep Gladiator. We traded in our 2010 Jeep Sahara that our friends had Dubbed "The Widow" because of the nice West Coast Choppers Black Widow Rims that were on her originally. Can't say I wasn't sad when I handed over the Keys.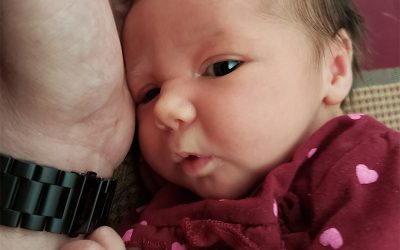 There's been a pretty long period from me with no posts. There's a good reason for that. I've been out of the Big Land getting treatment for cancer and having a Little girl. That's right, Congratulations you are having a child, and surprise you have cancer. Hell of...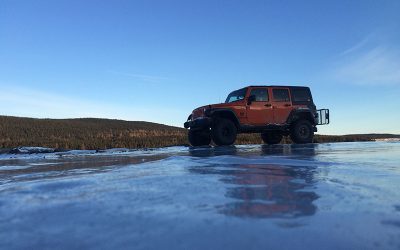 When i bought my first Jeep (A rusted out ol XJ) i never thought that i be starting a journey do this rabbit hole. I'd long been part of the Offroad community in the Lab West area, driving, Old Chevs and even a geo Metro…. Fun times. It Wasn't long before i had 3 XJs in the Yard in various states of scrap/rebuild.